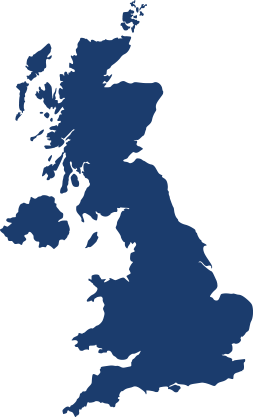 First Things Frist
BEFORE YOU START
You will need to think about which market you want to enter. Are you already operating in the vape industry and want to expand? Do you want to branch out into CBD products? Do you believe cosmetics are the future? If you need help on deciding what's best for your business and want to talk to an industry expert, we are happy to help. Once you have chosen your ideal market, then you are ready to begin.
Is It Worth It?
£1,000,000,000
---
Vape Industry
£96,000,000
---
Hand Sanitising Industry
£300,000,000
---
CBD Industry
Step 1
CHOOSE YOUR PRODUCTS
Your product range will form the basis of a business plan for your brand. Selecting which products you want is no easy decision, that's why our industry experts are on hand with useful recommendations and market advice. You may already have an idea, let's get started today.
Step 2
TAILOR YOUR DECISIONS
Once you have selected an ideal market and product range, it's important to start tailoring your decisions to create a unique product that will help you stand out. Xyfil offers an entirely customisable approach allowing you to choose a range of container types, flavours, strengths, ingredients, target audience and much more.
E-liquid5>

Bespoke containers or industry standard?

Signature flavours or Xyfil's flavour range?
Hand Sanitiser5>
CBD5>

Product Type, Cream, drops, ect.
Step 3
PRODUCT DEVELOPMENT
Partner with our R&D experts to refine and develop your product until you are completely satisfied. Create samples to try and test your range, enabling you to see what works best.
E-liquid5>
Choose from our flavour range, or curate your own flavour profiles with the help of our flavour specialist. A wide range from fruit, sweets, tobacco and more.

Development5>
Sample them for development and discuss with our flavour specialist. Tweak and update flavours and strengths.

Finalise5>
Finalise your flavours and ranges ready for the design team to bring your ideas to life.

Step 4
BRANDING & DESIGN
Once we have developed your products, you can work alongside our experienced graphic designers to help bring your brand to life. Our creative studio can develop your logo, packaging, artwork, POS and marketing materials to effectively capture and communicate your brand vision.
Step 5
COMPLIANCE
Our 6-stage compliance process ensures your products adhere to market-specific regulatory standards and trade licences across international markets.





Step 6
PRODUCTION
From our 40,000m2 production facility in the UK, our state-of-the-art laboratory and ISO 7 clean rooms can produce up to 2.5 million products every month.

Step 7
DISTRIBUTION
From our facility you have the option of on-site warehouse storage and we offer logistical support across the UK and beyond. Xyfil can manage your supply chain through drop-shipping to local retailers and customers.
SUBSCRIBE
Subscribe to our newsletter. Join the Xyfil community and get the latest updates and industry news.
We do not send spam emails and do not share personal information with anyone.